Atul's Secure Interaction Design Shrine

The excellent Secure Interaction Design page on Ka-ping Yee's website went down. It's still available via the Wayback Machine, but I am creating a 1990's style shrine here so this valuable work is hopefully a bit easier to find.
If you have any resources to add to this page, feel free to contact me.
Poster
Ping made a cool poster outlining the principles. Special thanks to Susan Farrell for finding a high resolution version.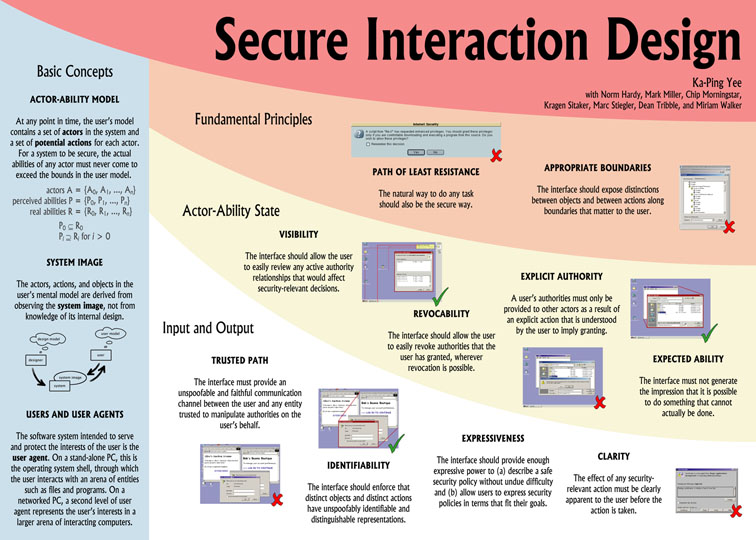 Papers and Articles
---
This page has had

visitors since February 2013.